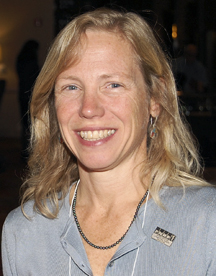 "I am honored to stand with the veterans on December 16. We who desire peace and social and economic justice in this nation and world must stand together to demand an end to all wars; the external wars that our nation wages on people around the world and the internal war being waged against the people of America through policies that put corporate greed over our needs for jobs, education, food and healthcare. I hope that December 16 marks a beginning of the broader, larger and more persistent movement for the social change that the majority of us support and require."—Margaret Flowers, M.D., Congressional Fellow, Physicians for a National Health Program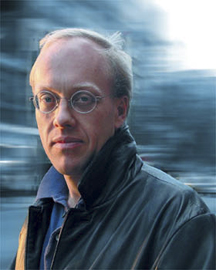 "Any act of rebellion, any physical defiance of those who make war, of those who perpetuate corporate greed and are responsible for state crimes, anything that seeks to draw the good to the good, nourishes our souls and holds out the possibility that we can touch and transform the souls of others. Hope affirms that which we must affirm. And every act that imparts hope is a victory in itself."
—
Chris Hedges,
author, philosopher and award winning journalist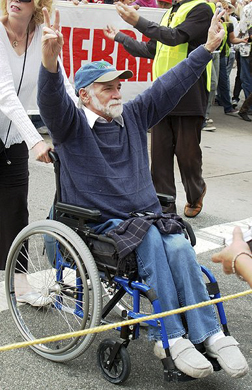 "I strongly and enthusiastically support these actions! May we move forward peacefully, nonviolently, and with great courage."—Ron Kovic, antiwar activist, Vietnam War veteran, and author of the memoir Born on the Fourth of July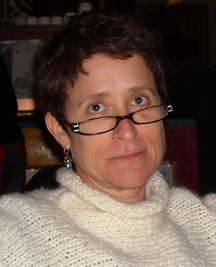 "Dietrich Bonhoeffer said, 'Silence in the face of evil is itself evil…. Not to speak is to speak. Not to act is to act.' On December 16, we will speak up; we will act out. I speak as a mother, sister, wife, and daughter. I speak for the other mothers and daughters who cannot speak for themselves. The strength of the war perpetuators comes not from their numbers, but from their pocketbooks. Our strength, the currency we must spend in order to drown them out and end their tyranny, is ourselves. We must work to end these wars with our bodies as well as our words.  Join us!"—Linda Wiener, Co-founder, Surge Protection Brigade, aka The Seriously Pissed-Off Grannies
"I speak and write a lot about these things; but there comes a time when if you don't put your body on the line, then the speaking and writing becomes posturing. That time is now. December 16 at the White House."

—

Joel Kovel,

author of Overcoming Zionism: Creating a Single Democratic State in Israel/Palestine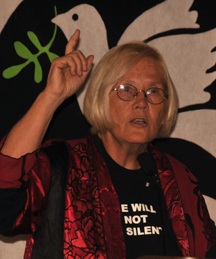 "I am proud to be a U.S. military veteran who will protest the wars in Iraq and Afghanistan and on December 16. While many veterans will protest in front of the White House, I will be there in spirit but will have protested earlier in the day at the gates of the U.S. Embassy in Madrid, Spain. These wars have made our country less safe and have generated ill will through the world. With a military budget that is bigger than the combined military budgets of the rest of the countries of the world, the wars are breaking our national budget. With over 50 percent of the budget going to defense-related programs, schools, education, and health care are pleading for help. The future of our country is at stake. Come join us on December 16 to say "Stop These Wars" NOW!—Ann Wright, retired U.S. Army Reserve Colonel
"Those who know the full extent of America's imperial reach have a unique obligation to let their fellow citizens know what is being done in all of our names. But it is more than an obligation for veterans, since many of us have served in America's invasions and occupations abroad. Perhaps it is also a privilege, another chance to express our love for this country, this time putting their bodies on the line to demand that America once again join the peace loving nations of this world."—Fred Nagel, radio host and member, Veterans For Peace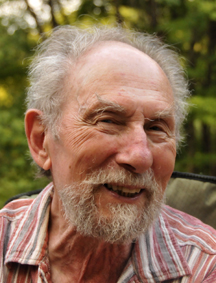 "I listened today to Martin Luther King Jr.'s speech given at New York's Riverside Church in 1967, "Why I Oppose the Vietnam War." If any of us don't know it, make it a point to hear it. His truth is timeless. When I hear it, I feel as deeply as possible, the necessity and the responsibility to be a Veteran For Peace. My conscience, my refusal to let the world change me are in the forefront of my existence. I will be with my brothers and sisters on Dec. 16."—Jay Wenk, member, Veterans For Peace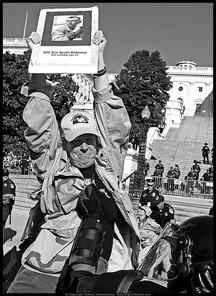 "I am shamed by the actions of my government and I will do everything in my power to make it stop killing innocent people in my name."—Leah Bolger, CDR, USN (Ret), 1980-2000; National Vice-President, Veterans For Peace
"'….to protect and defend the Constitution…' I took that oath as a sailor, and later as a police officer. I don't consider that oath to have an expiration date because I believe in accountability, justice and peace. Where I come from, we say: 'You don't have to stand tall, but you've GOT to stand up.' Stand up December 16, 2010, at the White House."—Erik Lobo, member, Veterans For Peace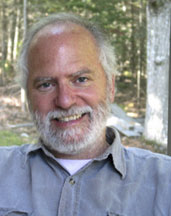 "When Barack Obama claimed that by not prosecuting the war crimes and crimes against humanity of the previous administration we would be able to go into the future with our core values intacct, he was condemning this country to have no moral future. He was, in effect, saying that our core values worth defending are imperialism and capitalism and hypocrisy. All three can only flourish in a climate of no accountability and a belief in the necessary ethic of collateral damage.
It is our responsibility to change that."—Robert Shetterly, www.americanswhotellthetruth.org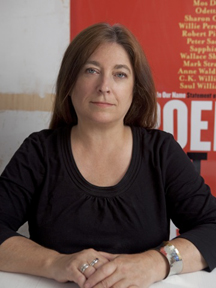 "As Obama, the Nobel Peace Prize winner of a year ago, embraces war on Afghanistan, Pakistan, and Yemen, he's joined by most all the Democratic Party, and pushed on by the cabal of Republican warmongers newly dominant in Congress. Obama was the right man for the job of expanding U.S. domination internationally and domestic surveillance and police-state measures. He's not solely responsible for the system; neither is he a socialist, or illegitimate based on his birth. But we are right to be protesting at the White House now, as we were right when the Bush regime lived there. People who want to stop these wars being carried out in our name have to be visible and vocal about it, now!"— Debra Sweet, World Can't Wait
"War for empire, endless and cruel war, resulting in untold suffering, destruction and death for millions, a war economy here at home that steals from ordinary citizens and makes the few enormously wealthy, these are powerful reasons for us to put our bodies on the wheels, the levers, the apparatus of this vile war-making machine and demand that it stop. Enough is enough. There is no glory, no heroism, no good wars, no justification whatsoever, it is all, all of it, based on lies. I'll be in Washington on December 16 with other veterans, resisting this war mentality, demanding its end.—Tarak Kauff, Veterans For Peace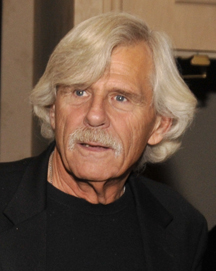 "For what do I stand? First, I will not stand for: a Democrat, a Republican, a flag, a border, a government, or a war of any kind. I will stand for the People, to protect and defend the Constitution, for peace and justice. See you in Washington, D.C., December 16, Twenty-Ten."—Will Covert, Veterans For Peace
Ray McGovern, retired CIA officer and former U.S. Army Intelligence officer. McGovern was a federal employee under seven U.S. presidents over 27 years, presenting the morning intelligence briefings at the White House for many of them. In 2003, together with other former CIA employees, McGovern founded the Veteran Intelligence Professionals for Sanity or VIPS.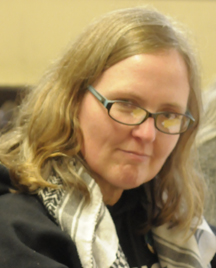 "I could not miss this manifestation of veterans' strong condemnation of the wars, and of Obama for continuing them. In this season of supposed peace on earth, we who previously carried out U.S. foreign policy with our bodies must speak out to say, 'NO MORE! Bring the troops home NOW!'"—Ellen Barfield, Veterans For Peace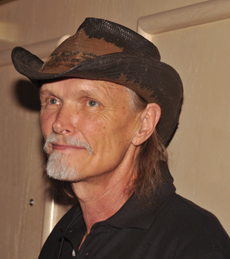 "We are at a critical time in world history. Will the Western democracies continue to develop along the lines of Rousseau,Voltaire, Jefferson, King, Chavez and company? Or does the future hold a feudal world committed to slavery and fascism? The extent to which we resist is the extent to which there is reason to hope. Our witness, even if ignored in our times, will be on record and will inspire democratic revolutionaries far into the future.—Doug Zachary, Austin, Texas, Veterans For Peace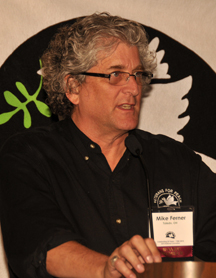 "The Empire has met the Resistance and it is us! 12.16.10. Washington. Be there!"—Mike Ferner, President, Veterans For Peace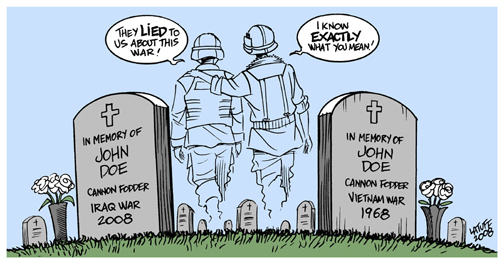 "I have three granddaughters whose futures will be bleak unless we can reverse the American slide into endless war. It's time to move the resistance up a notch. That's why I'll be joining the veteran-led civil resistance on December 16 at the White House."—Ken Mayers, Major, U.S. Marine Corps Reserves(Ret'd), and member, Veterans For Peace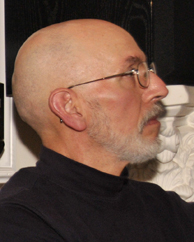 "Besides causing untold suffering and destruction, our futile and unending wars distract us from addressing unprecedented humanitarian and planetary crises. To allow war to even exist dishonors the teachers of peace who came before us. To fail to oppose war is to submit to those who make war. I choose to honor the peace teachers; I choose to oppose and resist the warmakers."—Kim Carlyle, Veterans For Peace and War Crimes Times
"I'm joining my fellow veterans on December 16 because, plain and simple, it is the right thing to do. I am against war, murder, and torture. Enough! I have a beautiful daughter and a very cute goddaughter. I owe them my best effort towards achieving a more just world. When we all stand up for peace war will end.— Mike Tork,Veterans For Peace, Vietnam Veterans Against the War, Vietnam 1965-1967, Mobile Riverine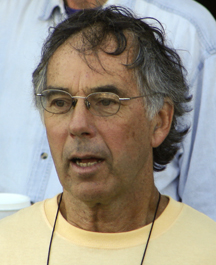 "The trip to Washington will be an opportunity to stand in solidarity with fellow engaged citizens who are paying attention. As much as it will be a privilege, it is an obligation to add another voice to the growing chorus objecting to obscene wars that serve none other than the rich and powerful. The majorities in the lands subject to our occupations and wars object to our presence, and we the people share more in common with the victims in those countries than we do with the war profiteers here at home. Though we can expect the mainstream media to give little notice to our presence in D.C., that failure will only serve to make these truths more evident."—Dud Hendrick, President, Maine Veterans For Peace, Founding Chapter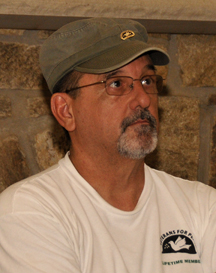 "I will not be silent. I'm going to the White House to demand an end to these wars!"—Mike Hearington, Veterans For Peace
Statement from March Forward! supporting the December 16 action.